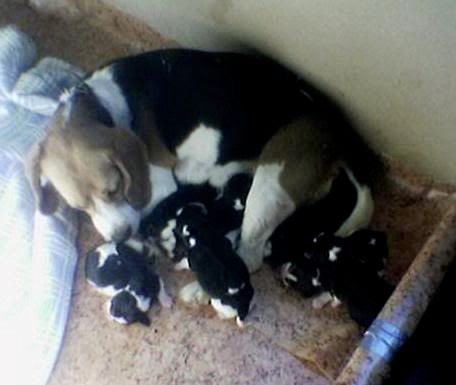 One of the first things you must take into account our puppy is its provenance, because the kind of litter that has happened in the early weeks of their lives says a lot of behavior that is going to have when you reach our home. This first night at the home of the pup is essential.

If you come from a hatchery, then it is safer not to have had contact with people, so the change will be traumatic, being easier than the puppy cry before its separation from the litter.

For his first night at home because we have everything ready: a bed with some old blanket can be worth anywhere close to us, or inside a cage suitable for puppies, even better. Despite all these preparations we have to prepare ourselves to cry, it is normal.

If you want to make it easier those first nights you can put on your bed or a watch Bed (make sure it is those who make tic-tac) wrapped in a shirt used yours. Ruidito the clock is to simulate the heartbeat of her mother, and the smell of your clothes will serve to soothe a little anxiety.